| Home | About Us | Breed Info | Our Staffords | Show Photos |
| Cute Photos | Family Album | Guestbook | Links | Email |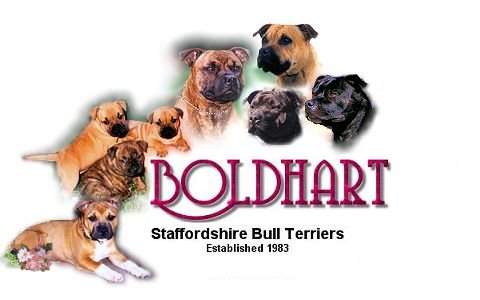 ARE PROUD TO PRESENT
Australian Champion
LANDAULAD ROSIE O'GRADY
"Grady"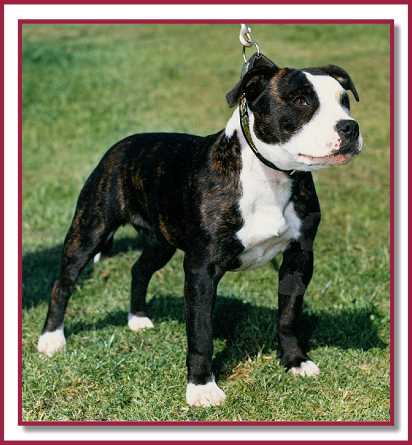 Sire: Landaulad Invader X Dam: Ch Landaulad Krismus Katy

From the moment I saw Grady I fell in love with her beautiful head and unusual markings and asked her breeder Mary Pedler if I could buy her. Because of her clown face many judges did not appreciate the excellent stop, eye shape and strength of her head. The black patch over her eye also made it more difficult.

Grady had a wonderful personality and was the dam of some beautiful kids to Ch Boldhart Mr Tippett. She fell in love with the good looking Tippy and spent the last years of her life living in the sunshine in Townsville Nth Qld with him and his family.

Ch Boldhart Mr Tippet was the first Boldhart Stafford to win Best in Show All breeds.




| Home | About Us | Breed Info | Our Staffords | Show Photos |
| Cute Photos | Family Album | Guestbook | Links | Email |